Backup4all 7.4 released, with new backup plugin
Backup4all 7.4 was released, a major update with several improvements, such as a new backup plugin and new language for the user interface. You can download the new version here: Download Backup4all.
Here are some of the new features that were added in this new version:
New backup plugin for Edge. Backup4all has support for backup plugins for backing up or restoring specific programs' settings or other custom data (like game saves, email data, etc.). The new version adds a new backup plugin for Microsoft Edge Favorites. This way you can easily back-up your favorites from the Edge browser. There are 100+ backup plugins created so far, you can see the full list here: Free Backup Plugins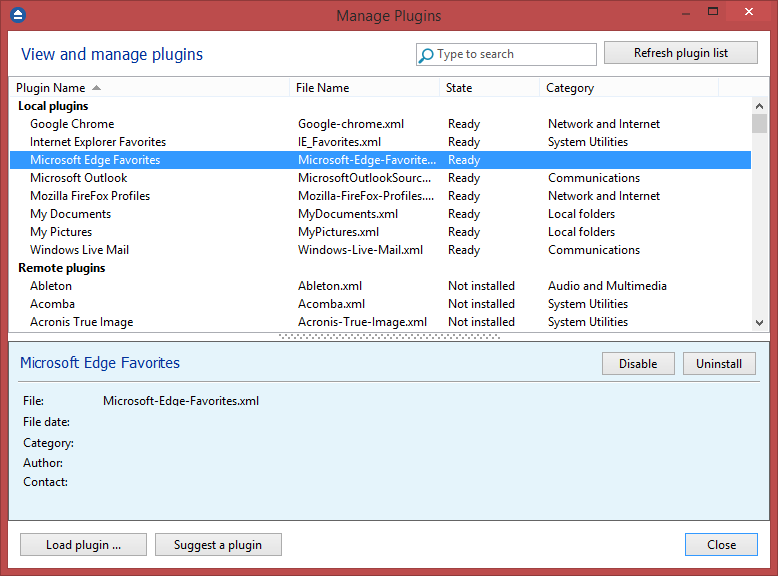 Interface translated into Russian. The user interface has been translated into one more important language, Russian. This brings the total number of languages available for the user interface to 26 (including English). We strive to translate it into as many languages as possible, so we'll be adding more in the coming versions.
Here's the full list of updates and fixes in Backup4all 7.4:
New: Backup Plugin for Microsoft Edge Favorites
Update: Improved speed of concurrent cloud backups
Update: Improved the Romanian translation
Update: Minor interface tweaks
Fix: Restoring backups from BOX
Notice to previous versions users (Backup4all 2.x, 3.x, 4.x, 5.x, 6.x): Backup4all 7.4 will be installed separately and allows you to import the backup jobs from the previous version (once imported, they cannot be used in the previous version). To upgrade visit this page: Upgrade Backup4all
This version update is free for all users that have an existing valid license of Backup4all 7.x.
However, this version is not free for users of previous versions of Backup4all (1.x – 6.x). If you own a previous version and want to test Backup4all 7.4, you can install a 30 day free trial here: Download Backup4all 7.4.