A new major update was released, Backup4all 6.1. The main feature is adding another Cloud Backup destination, OneDrive for Business. You can download it here: Download Backup4all 6.1.
Backup4all 6 introduced backups to Microsoft OneDrive, but OneDrive for Business was not supported at that time. OneDrive for Business is an integral part of Office 365 or SharePoint Server, and provides place in the cloud where users can store/share/sync files. You can update and share your files from any device with OneDrive for Business. You can even work on Office documents with others at the same time. And now with Backup4all 6.1 you can even store your backups directly in OneDrive for Business.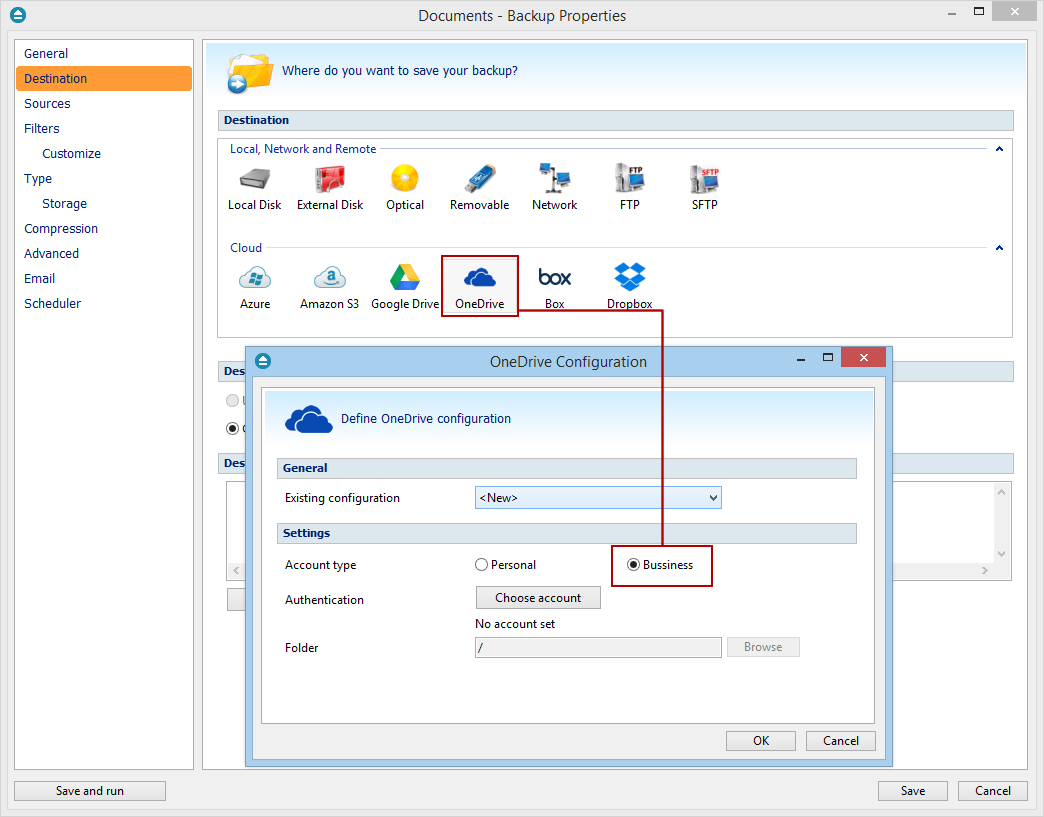 Aside the addition of a new backup destination (OneDrive for Business, available only in Backup4all Pro), this new major update comes with important fixes for existing features as well. Here's an overview on what was added in the recent version:
New: Cloud backups to OneDrive for Business (part of Office 365)
Fix: Incorrect size shown for statistics when destination is full
Fix: Error when restoring an Outlook 2016 backup job
Fix: Scheduled Cleanup tasks were changed during import in certain situations
Fix: Error when opening locally a catalog from OneDrive
Fix: Error when restoring from mirror backups saved to SFTP
Fix: Test without providing the SFTP password returned an error
Fix: Fixes for Windows XP (import and manage jobs)
This version update is free for all users that have an existing valid license of Backup4all 6.x.
However, this version is not free for users of previous versions of Backup4all (1.x – 5.x). If you own a previous version and want to test Backup4all 6.1, you can install a 30 day free trial here: Download Backup4all 6.1.
When you're ready to make the switch, just import the backup jobs from the older version and purchase an upgrade. Prices for upgrades vary depending on what license you currently own, but you can quickly check the pricing by entering your key here: Upgrade Backup4all