Backup4all is now available on the Microsoft Store
We are pleased to announce that Backup4all is now available for download from the official Microsoft Store.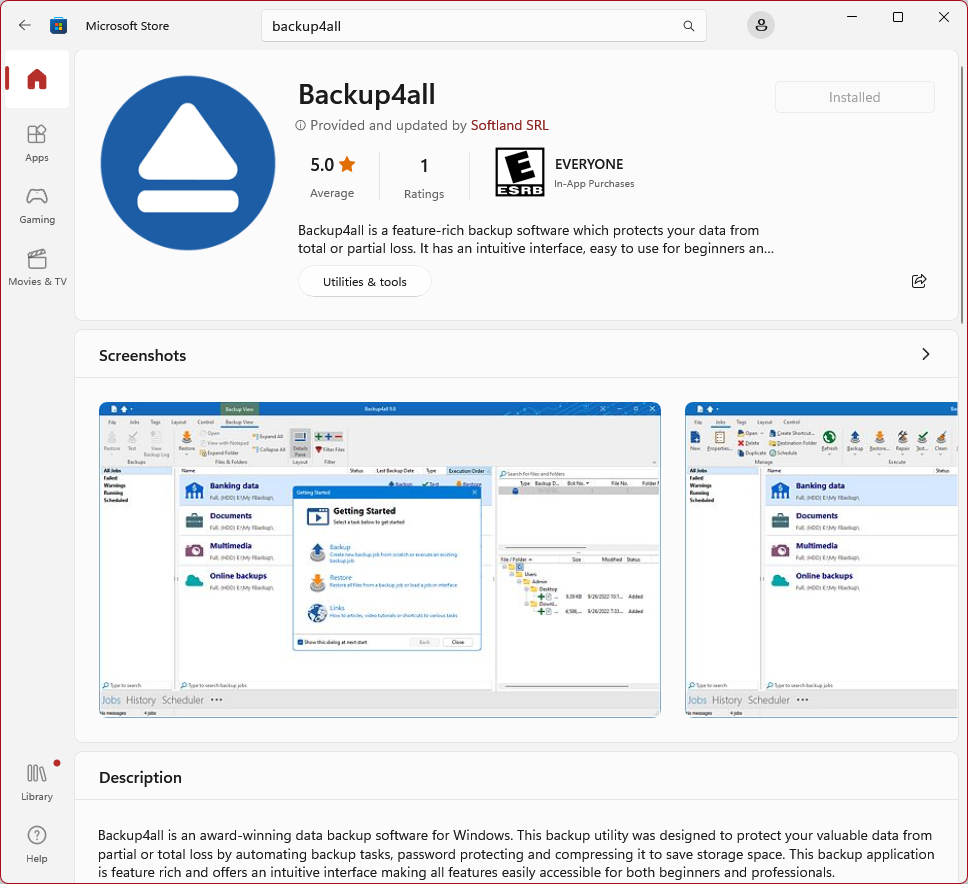 Microsoft Store is an online platform developed by Microsoft where users can download and install various types of software applications, games, and other digital content for Windows-based devices, including computers, tablets, and smartphones. Microsoft Store is the default marketplace for Windows 10 and Windows 11 devices, and can be accessed through the Microsoft Store app or a web browser.
To download Backup4all from the Microsoft Store, simply open the store and then search for Backup4all. Once you're on the Backup4all page click on the "Get" button. Here's a quick video guide on how you can install Backup4all from the official Microsoft Store:
The Microsoft Store verifies all software before it's made available for download, ensuring that you download safe and reliable software. This is just an extra-guarantee that Backup4all is highly reliable!
We'd also love it if you could post a review for Backup4all on the official Microsoft Store with your opinion about it.
If you have any questions or need assistance, please contact our support team. Thank you for choosing Backup4all!