What is a backup operator?
We've updated an article from our Knowledgebase, that explains what are backup operators and how you can add those on Windows systems. You can read the updated article here: What are Backup operators?
---
In short, backup operators are a particular group of Windows users that have specific roles and attributes. As the name suggests, this group of Windows users have user rights that are needed to back up and restore files and folders. Members of the Backup Operators group can back up and restore files and folders regardless of ownership, permissions, encryption, or auditing settings. They can do this even if they're not part of the Administrators group.
If you're wondering what backup operators users you already have defined on your computer, you can easily check that by opening Computer Management then going to the Groups listing. You'll see there a group of Backup Operators.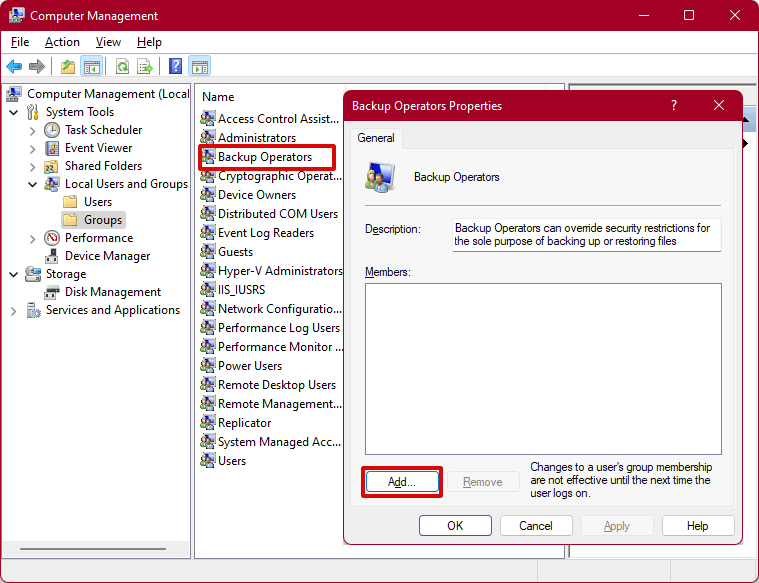 ---
This is a summary of the full article we've recently updated. For a detailed explanation regarding backup operators and how to add them in Windows, you have to read the full article in our Knowledgebase: What are Backup operators?