Backup4all 8.9 released, with faster mirror backups
We've released a new minor version for Backup4all, 8.9. This update includes a drastically improved mirror backup, new backup plugins, several fixes and updates. Here's what's changed in the latest version:
Added: Adaptive mirror buffer depending on file size (up to 3x speed improvement)
Added: Backup plugin for PhotoScape
Added: Backup plugin for FireAlpaca
Added: Backup plugin for MediBang Paint Pro
Added: Backup plugin for SketchBook
Added: Backup plugin for Affinity Photo
Added: Backup plugin for Lumion
Added: Backup plugin for Krita
Added: Backup plugin for Blender
Added: Backup plugin for MakeHuman
Added: Backup plugin for PrivaZer
Updated: Major speed improvements for mirror backups to network
Updated: German language corrections
Updated: Additional logging for backups to Azure
Fixed: Export history did not work for "Today"
Fixed: Setting Box as backup destination was asking for login every time
As you can see, the list of backup plugins is constantly updated – the good news is that these plugins are automatically available in Backup4all->Tools->Manage Plugins as long as you keep Backup4all up-to-date. That's why we always recommend downloading and installing the new version.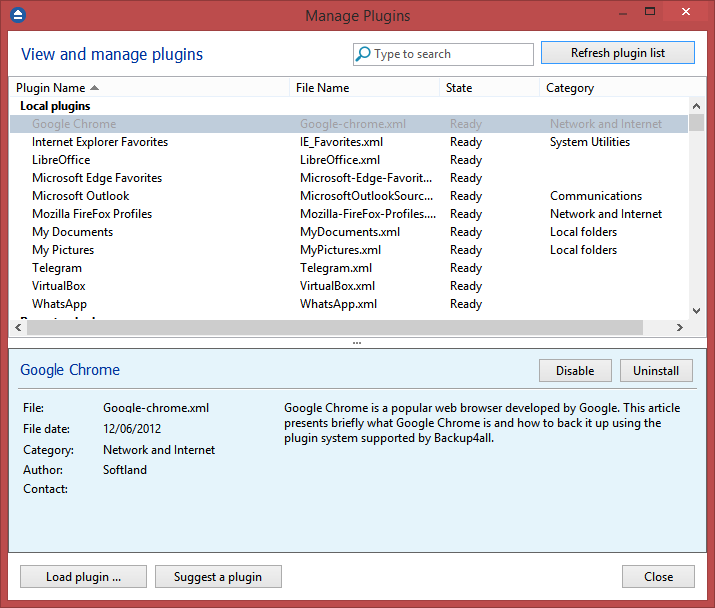 Notice to previous versions users (Backup4all 2.x, 3.x, 4.x, 5.x, 6.x, 7.x): Backup4all 8.9 will be installed separately and allows you to import the backup jobs from the previous version (once imported, they cannot be used in the previous version). To upgrade visit this page: Upgrade Backup4all
This version update is free for all users that have an existing valid license of Backup4all 8.x.
However, this version is not free for users of previous versions of Backup4all (1.x – 7.x). If you own a previous version and want to test Backup4all 8.8, you can install a 30 day free trial here: Download Backup4all 8.9.