Backup4all 8.7 adds Backblaze as new backup destination
Backup4all 8.7 was released, an important update that adds a new backup destination (Backblaze), option to send email notifications via Gmail, new backup plugins and several other updates and fixes. Update is highly recommended. What's new in Backup4all 8.7:
Send email notifications via Gmail (PRO). Backup4all Professional could be configured to send emails using a custom SMTP server after a backup finished with success, error and warning notifications. Starting with version 8.7 it is possible to configure emails to be sent via Gmail, by connecting your account (so no need to enter SMTP details anymore).
Blackblaze added as a new backup destination. Backup4all Professional can use over 37 Amazon S3 Compatible cloud services (i.e. Cisco, Hitachi, Tiscali, Verizon) as a backup destination. The latest destination added is Backblaze B2 Cloud Storage, which is widely used for backups (over an Exabyte stored & 50+ billion files recovered).
Interface available in Finnish. We've added Finnish as a new language interface in Backup4all 8.7. This brings the total of languages Backup4all is available in to 27 different ones. More details on the languages added is on the Supported Languages page.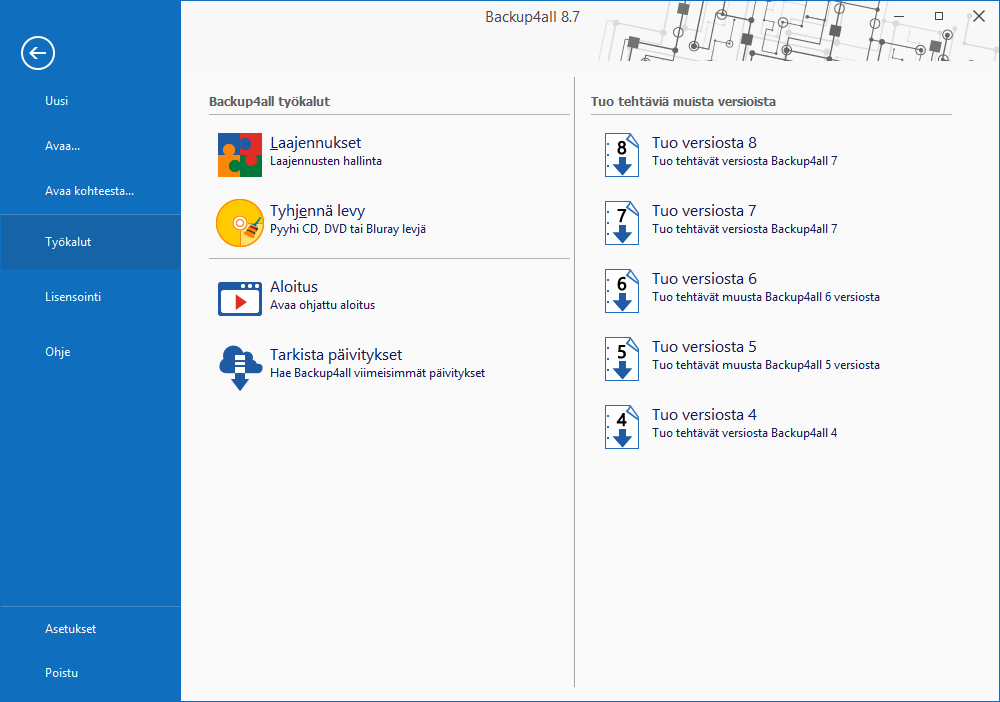 4 more backup plugins added. We've added 4 more backup plugins that you can load in Backup4all to easily backup these apps: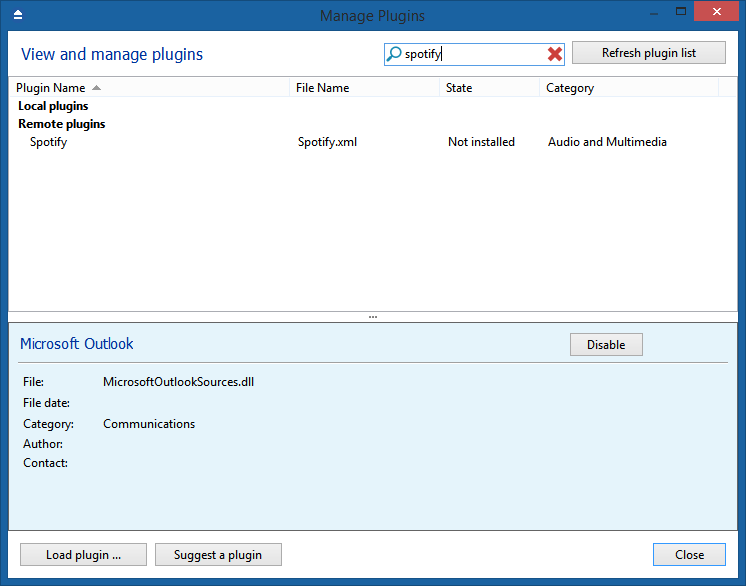 We're constantly adding new backup plugins, and those will be automatically added in the list of available plugins if you keep Backup4all up-to-date. 
This new version also includes some corrected email tags for the Spanish language and minor fixes. We highly recommend the update.
Notice to previous versions users (Backup4all 2.x, 3.x, 4.x, 5.x, 6.x, 7.x): Backup4all 8.7 will be installed separately and allows you to import the backup jobs from the previous version (once imported, they cannot be used in the previous version). To upgrade visit this page: Upgrade Backup4all
This version update is free for all users that have an existing valid license of Backup4all 8.x.
However, this version is not free for users of previous versions of Backup4all (1.x – 7.x). If you own a previous version and want to test Backup4all 8.7, you can install a 30 day free trial here: Download Backup4all 8.7.