Giveaway: Free Backup4all Lite licenses
As a Thank You for reading our newly launched blog we want to give you a free license for Backup4all Lite. This sums up pretty much what this blog post is about, because starting today we are organizing a giveaway where anyone can get a free license of Backup4all Lite. There's no catch, you will receive a valid license just like a client who would buy it from our site (its price is $20), all you have to do is visit this page and submit your details: Free Backup4all Lite.
This giveaway is time-limited, so be sure to submit your request as soon as possible.
Why are we giving it away for free? Well, we've been told that if we sacrifice something it might rain, and given that for the past 10 days you can literally feel your skin melting when you go out during the day, we're desperate to try this too. Since sacrificing animals is out of the question (we only sacrifice those on Easter and Christmas), we decided to sacrifice Backup4all Lite. So there you go, this giveaway will end one week from now, on the 14th of July, or with the first rain, whichever comes first.We are extending the promotion for 1 month, hopefully August will be rainy.
Back to the giveaway details, you will be asked to provide your email address. We do this with the paying customers too, meaning if you pay for a license you will receive it via e-mail. This has the advantage that in the future you will be able to recover your lost registration key (if there's an email in our database) and to allow easier upgrades.
Quick specs of the Lite edition: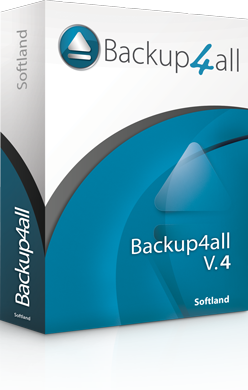 File and folder filtering (filter by attribute, size, date, name and type)
Explorer-like interface
Backs up open files (files in use) – as an example you can back-up Microsoft Outlook without closing it first
Default Predefined backups (My Documents, My Pictures, Outlook Express, Mozilla Firefox, Mozilla Thunderbird, IE Favorites, Backup4all configurations)
Backup plugins – possibility to import plugins as Predefined Backups
Mirror backup with individual file compression and encryption
Brief view and "Getting Started" window with shortcuts to main operations
MSI setup for automatic deployment
Command line version
For a detailed comparison between Lite, Standard and Professional visit the Compare Products page (there's also an option on that page to "Show differences only" which will hide the options that are available in all editions).
Don't forget to share this giveaway with your friends too, they'll appreciate for sure a free license.
Update: We are organizing a giveaway for our other product too, so here's your chance to get an excellent PDF creator for free: novaPDF Lite Free.