AIMP backup plugin released
We've added a new free backup plugin that can be used in Backup4all. We currently offer 239 backup plugins that can be loaded in Backup4all to back-up specific application files. In case you'd like to see the full list, you can view it here: List of free backup plugins
The new backup plugin is for AIMP. This is a powerful free audio player for PC that offers support for local files, NAS, clouds and podcasts.
What is AIMP
AIMP is a lightweight but powerful free media player that ensures a high-quality playback of your favorite songs and radio stations with many customizable elements.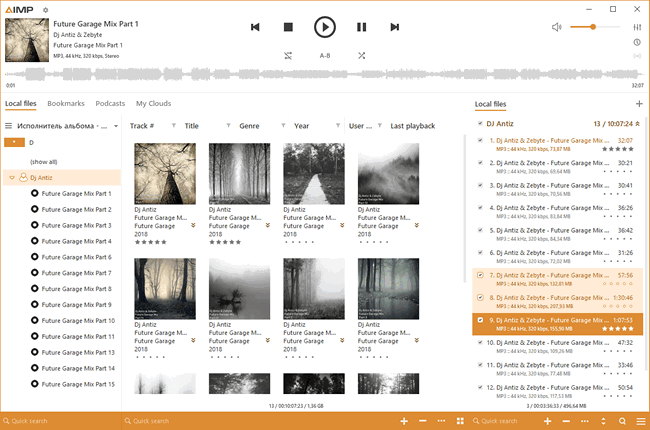 AIMP is a fully-featured music player designed with sound quality and wide, customizable functionality as a primary focus. Over twenty audio formats are supported (MP3, AAC, WAV, Dolby AC-3 and many others).
AIMP is available for both Windows and Android, but this plugin only works with the Windows version.
How to backup and restore AIMP using the Backup4all plugin
First of all, how does the new backup plugin help? The plugin will help you back-up AIMP user files, so that if you reinstall the program or migrate it to a different computer you'll be able to restore its settings and files with Backup4all. Basically you won't have to figure out which files you need to move/copy when you reinstall AIMP, as the plugin will automatically select the correct files as source for the backup.
In order to backup AIMP, you have to follow these steps:
Download and install the backup plugin here: AIMP backup plugin
After you installed the plugin in Backup4all, define a backup job for AIMP.
Press Save and run the backup.
If you don't know exactly how to install plugins or want to read how to restore the AIMP files after a fresh system installation read more here: AIMP backup plugin details
---
Is there an application you use that we don't have a backup plugin for? We're always adding new backup plugins so feel free to let us know the name of the application and we'll create a backup plugin for it.